Different people can look for a world map image because of different needs, having everybody unique thinking and using different searching methods. That's why one map can be at the same time in different groups.
By a such grouping, you can find better an appropriate map for you by your special searching way.

This means in other words, that the signs (see also the explanation of map properties at the end of this page) of grouping the outline world map images can be overlapping. For example, a world map can have at the same time transparent areas, and be also a political world map - see the following image.
Overview of the outline world map groups

Here below are links to the different world map groups (text-links) and to some example world map images (image-links) from these groups.
---
* Blank world map images with solid colors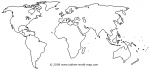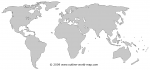 ...
---
* Blank maps of the world with transparent areas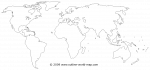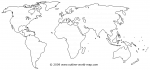 ...
---
* Political world maps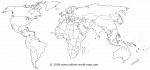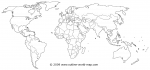 ...
---
* World maps with only solid white areas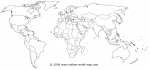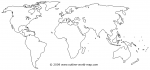 ...
---
* World maps with solid gray and white areas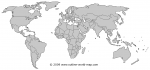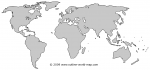 ...
---
* World maps with only transparent areas




...
---
* World maps with solid color and transparent areas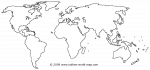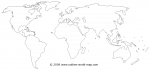 ...
---
Properties of maps in the world map groups

If you visit the pages of the concrete groups (the links above), then there are listed in every group by every map the four properties of every world map with their values.
These four properties, which every map image on this website has, are
Code of the map,
Land color,
Water color,
Outline thickness.
There is also in use the fifth property - the type of the map - but it is mentioned then in the name of a group, if it is important for a such group.

The code of the map is a three or four digit string, which is consisting of numbers and letters.
The value of land color can be white, transparent or gray.
The value of water color can be white or transparent.
The value of outline thickness can be thin, medium or thick.
The type of a map can be political or blank.

These properties and their values, displayed as text, are describing the look of every world map and help better and quicker to understand the differences of the world maps. The maps in the groups are namely represented with their smaller images. The differences, like are the lines thinner or thicker, is an area transparent or white, can be on smaller images without such text description harder to notice.